Customer Reviews
Write a Review
Ask a Question
02/24/2020
Dave M.
United States
So fun
I wanted to find something for my daughter (6), so she could easily learn and have fun. As a guitar player, it's been difficult for me to find something worthwhile in quality at a reasonable price that is also appropriate in size for her. This guitar is well-made, is fun to play (even for me), and translates to guitar surprisingly well for having only 3 strings. The app with chords, lessons, and tuner might be the best part about it. It makes it really fun for her and keeps her engaged.
02/23/2020
Brittney C.
United States
First time Loog-er
The Loog-mini is the perfect size for my 4 year old. He was super excited to be able to choose from the colors and get his favorite - pink :) I would love for the Loog App to be easier for beginners - the tempo never seems to slow down enough, and didn't start with the basics of actually holding and placing the fingers. He does love the points he gets, however, and is excited to earn more.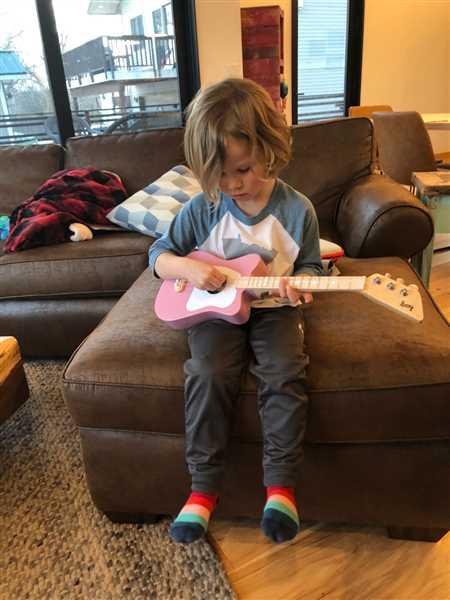 02/22/2020
BONNIE W.
United States
Love our Loog guitar
This is for our grandson who is arriving in June - for now it will be on the nursery wall though I'm sure not for long!
02/21/2020
Evan S.
United States
Great Beginning Guitar
The size is perfect, the color is fun and the tone is surprisingly rich! My daughter who is five is gaining more interest every day. The action is super light which is great for little fingers. The guitar is easy to tune and actually stays in tune pretty well. Overall I am very impressed with the craftsmanship and function of this instrument! My daughter and I love it! If I could give one constructive feedback; on the chord flash cards I would like to see numbers above each fret, this would allow for more independence for a young child to learn their own chords and know they are in the right spot! Thanks Loog! I'll be shopping again soon! Highly recommending your product!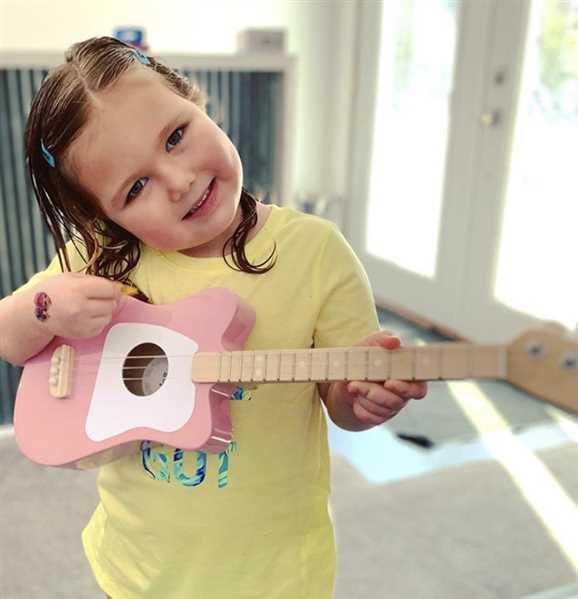 02/20/2020
Harmanpreet S.
United States
Great for kids
Bought this for my niece, she loves it! Well made and sounds great!